All call for 4:00 pm today! Our Vision: By inspiring greatness, all students will realize their worth and potential. Our Mission: At Union-Scioto School District, students will learn, lead and make a difference. Our Motto: Today's Learners, Tomorrow's Leaders. I would like to welcome everyone back to school for the 2021-2022 school year! Yes it is here! As I said earlier in the summer leading up to the beginning of the school year is the one time it is perfectly acceptable to count the days. Of course, you still need to make every day count! School starts for students on Thursday, August 19! Just a few announcements: A reminder I plan to utilize our district facebook page for most of my communication this school year. Please like or follow Union-Scioto Local School District on Facebook. We will be utilizing our building pages as well. Please follow our district Twitter account Union-Scioto LSD for announcements and school related information. Open enrollment applications need to be turned in as soon as possible. These forms need to be completed each school year. Open house dates and times have been shared on social media and in the building newsletters families should be receiving via mail this week. Newsletters are available electronically on our building facebook pages and our new district website. Latchkey parents who are currently registered for this year, please remember, the August payment is due by the first day of school. Payments are always due by the first of each month. Last school year, we adopted several mitigation strategies in order to address COVID related issues for the purpose of keeping students and staff safe while providing the best learning opportunities possible. We will continue with many of the mitigation strategies such as cleaning and sanitizing our buildings, encouraging hand washing throughout the day, providing sanitizing stations throughout the district, daily monitoring of symptoms by parents, and social distancing as much as possible. Students, staff, and families are permitted and encouraged to wear masks while in the school building, but masks are no longer mandated; however, all students and staff are required to wear masks while using school transportation due to a federal order by the CDC. In the future, it may be necessary to adjust our safety protocols based on changes made by federal, state, and local authorities or a health emergency that occurs within our district. Please remember that in-person learning each and every day is the district's expectation for our students. Lastly, I heard an interesting story about a pencil the other day...yes a pencil. Thought it was appropriate to share since we are embarking on a new school year and using pencils everyday. A pencil - in order for it to become useful it has to be sharpened. Time and time again, over and over it has to be sharpened. If the pencil could actually feel, can you imagine how painful that would be every single time it had to be sharpened! However, the only way the pencil can continue to be useful is to be sharpened and deal with the pain. That is what it takes to be useful. Life is much the same. We are confronted with painful and challenging experiences throughout our lives but through these opportunities character and strength is developed. They are opportunities and preparation for your next big problem or painful experience. These tough experiences fortify you and equip you with the tools and mindset you need to find the best of yourself. Last year was just that. It was tough. Be thankful for the opportunity to learn and grow from it and hold your head up, stand up straight, put your shoulders back and embrace the responsibility of each and every day. Your future you is counting on it. We have definitely been sharpened and are ready and prepared for this year! We look forward to working together to achieve yet another safe and successful school year. Go Tanks!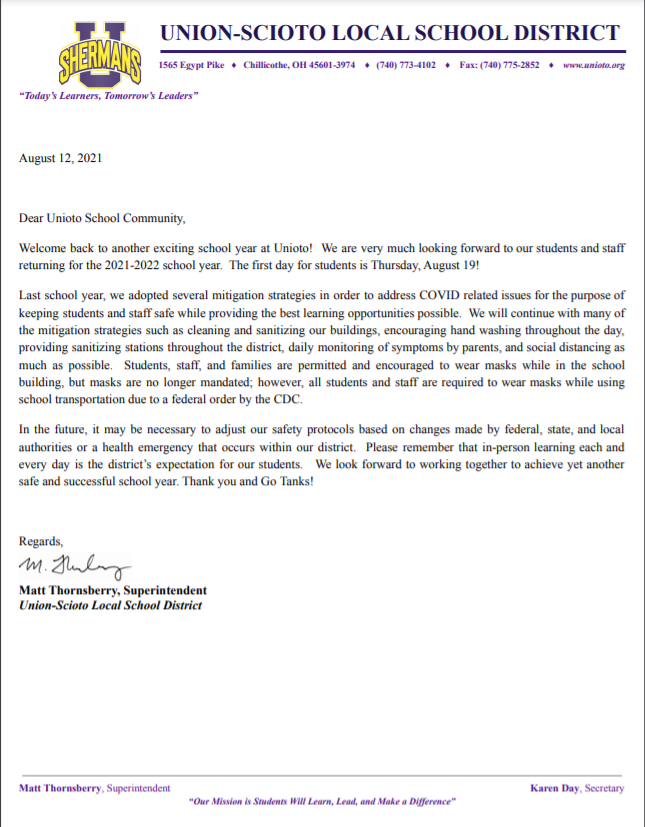 We are so excited to kick off another great year here at Unioto Elementary!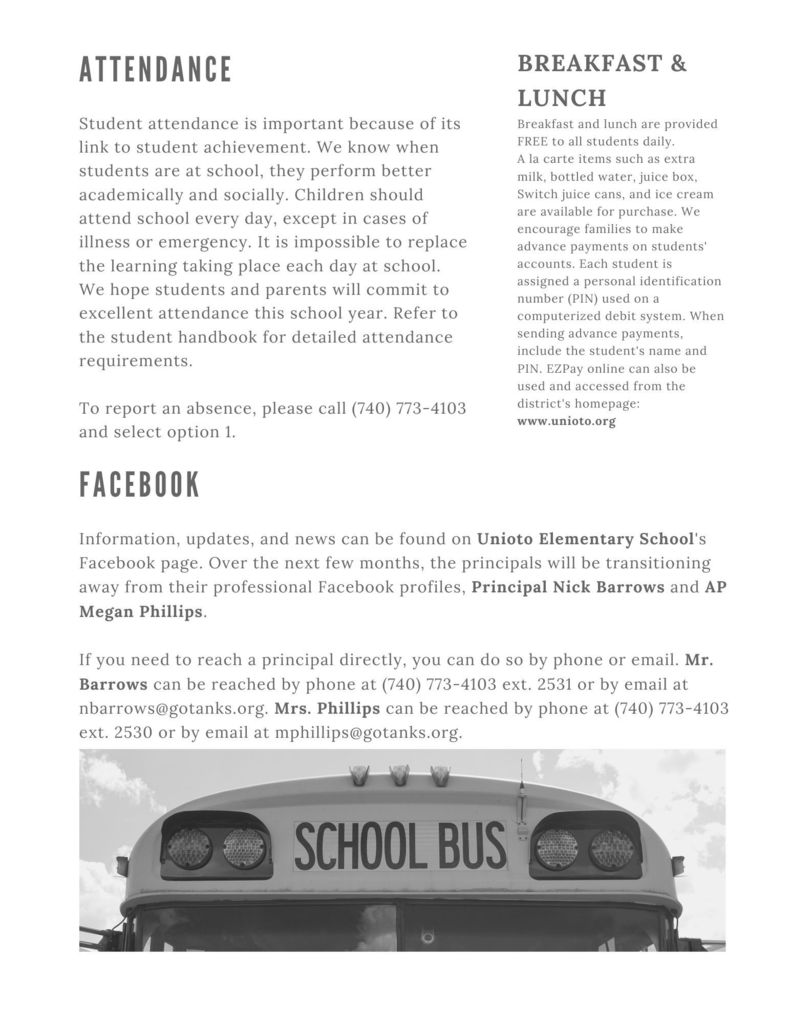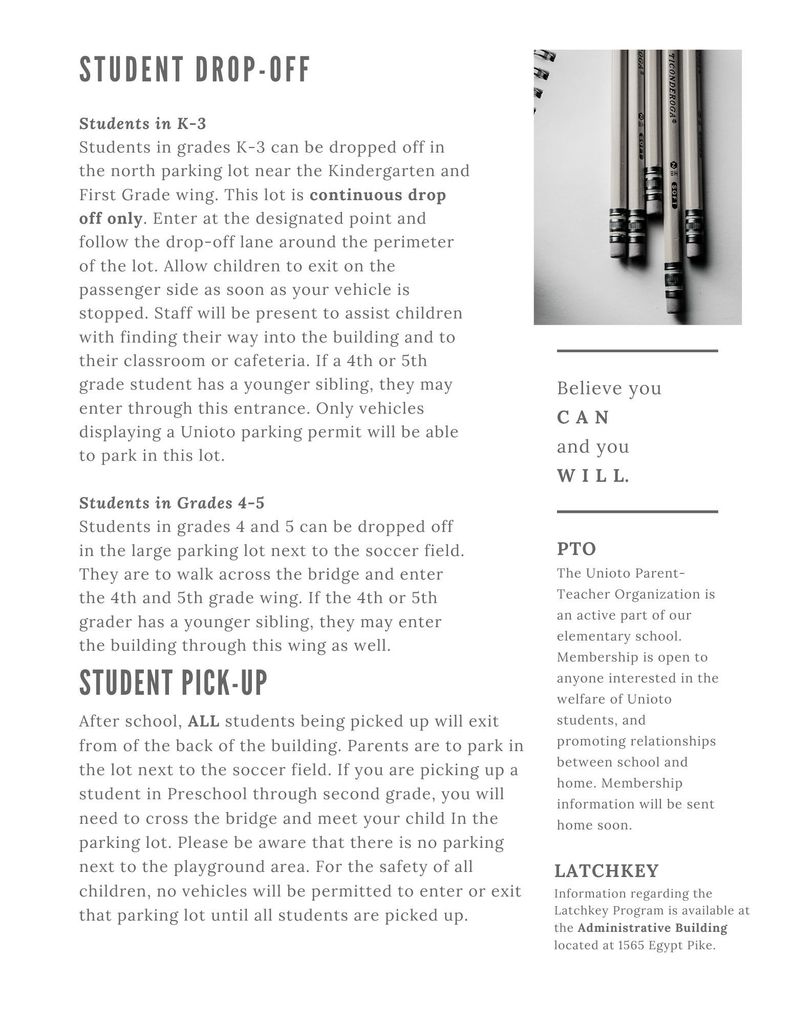 Greetings Unioto Middle School Students, I want to welcome each of you back for the 2021-2022 school year! A copy of the "UMS Back to School newsletter" was mailed home to each student today. The document contained very specific information related to the middle school. Please make sure to review the Open House details for Tuesday August 17th. Specifically, sixth grade/new student orientation will be from 6:00 pm-7:00 pm and seventh/eight grade open house from 7:00 pm-8:00 pm. To access the newsletter electronically, click the link below:
https://5il.co/x0re

Greetings Unioto High School Students: We are excited to welcome our students back for the 21-22 school year! Below you will find the link to the UHS Back-to-School Newsletter which has information specific to the high school. A copy of this newsletter was also mailed home to each student. We look forward to seeing everyone back at UHS for another year!
https://5il.co/x0ru
August Middle/High School Breakfast & Lunch Menu!
August Breakfast & Lunch Menu!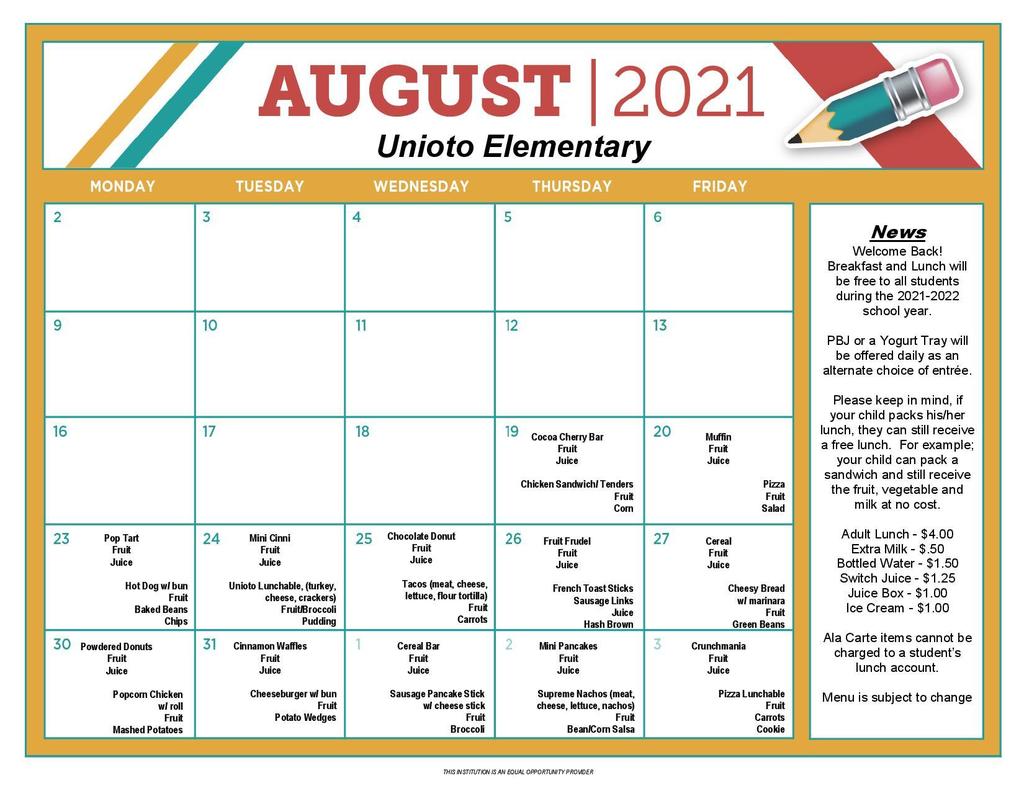 School Calendar 2021-2022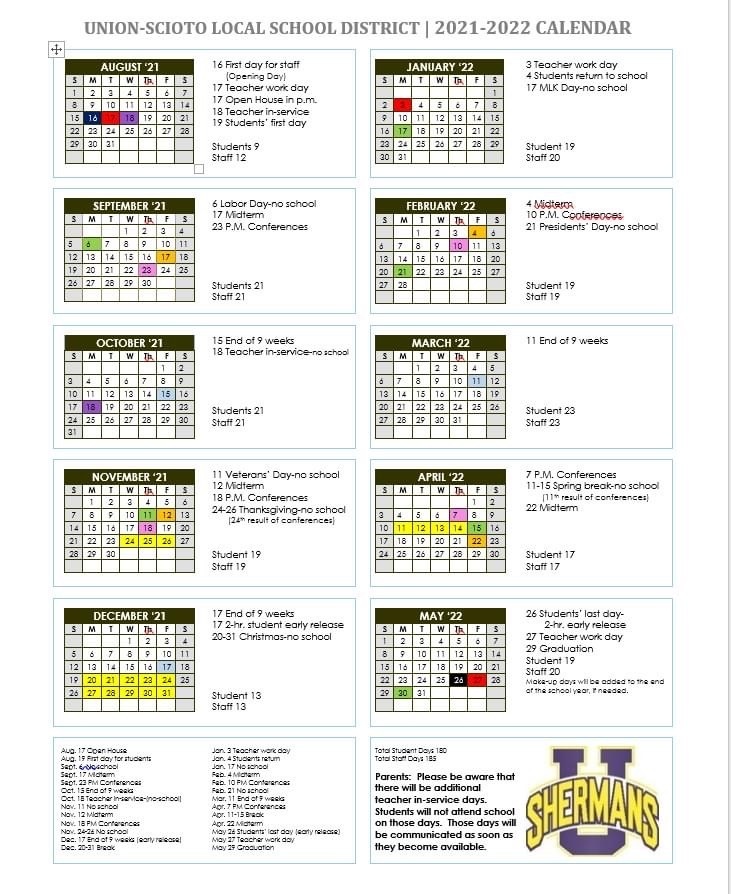 Unioto Elementary Open House Information 2021-2022
A reminder we now have a school-based mountain bike team! Our team is the second school-based team to form in the Ohio League, a chapter of the National Interscholastic Cycling Association. Any student grade 6-12 can join. There are no tryouts, no cuts & no bench. Every student who wants to ride is on the team and participates in races (if they want to). Practices begin next week! First race event weekend is August 28th. If your student is interested in joining our Unioto Shermans Mountain Bike Club, please contact Heather Lawhorn at
heather@ohiomtb.org
.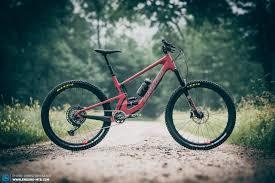 District Open House will be held August 17 & 18. Please follow the schedule below: August 17 Grades K, 2, 4 - 5:30-7:00 Grade 6/New Students - 6:00-6:30 Grades 7-8 - 6:00-8:00 Grade 9/New Students - 7:00-7:30 Grades 10-12 - 6:00-8:00 August 18 Grades PK, 1, 3, 5 - 5:30-7:00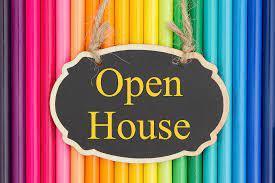 We are looking forward to meeting our future Tanks in August! If you have yet to register your child for Kindergarten, we would be glad to help! Email Principal Nick Barrows at
nbarrows@gotanks.org
or AP Megan Phillips at
mphillips@gotanks.org
to get started or call (740) 773-4103. Registration packets are also available for download on the Unioto Elementary webpage. We are excited to grow Tank Nation! Go Tanks!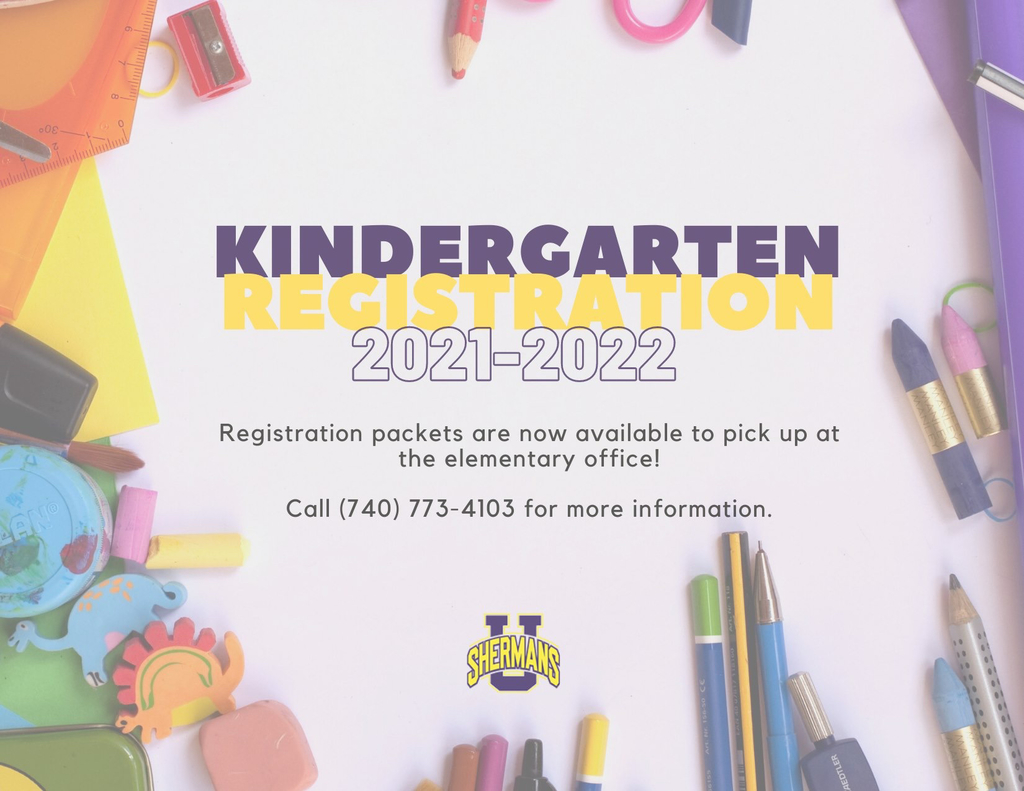 I am planning to transition most, if not all, of my communications to families through this page instead of my current account. Facebook has a 5,000 friend limit on regular accounts and with additional families needed to add each year the new page "Union-Scioto Local School District'' will be utilized. The Union-Scioto Local District page allows an unlimited amount of followers. Parents will be able to message me through the district Facebook page moving forward just as you have been able through my account. A special thanks to one of our freshman students Blaine Prater for designing our new cover photo. Looks great! Love the picture!! Thank you Blaine! To find the link search for Union-Scioto Local School District on Facebook. Link to access the district Facebook page is below.
https://www.facebook.com/Uniotoshermantanks1936
Open enrollment applications will be available on our district website and each of the buildings starting April 1, 2021 for next school year. Please remember, the application must be submitted each year. Have a wonderful spring break, great weekends and 10 days til Monday! Go Tanks!